Why Do Some People Prefer Older Lovers? FCT Residents Share Their Opinions
Pringuus, 5 years ago
0
3 min

read
87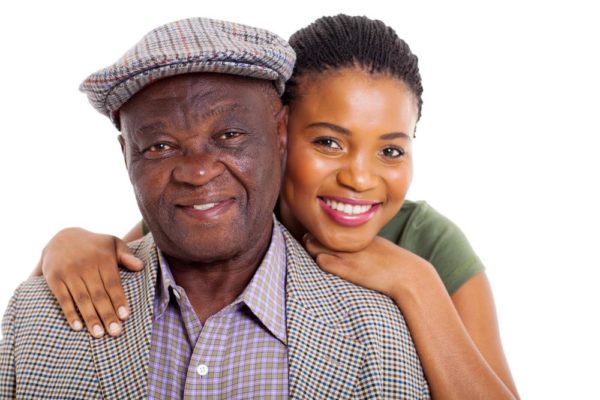 A cross section of respondents interviewed by the News Agency of Nigeria (NAN) said that the issue of maturity and stability was one of the major reasons some people preferred older partners to much younger ones.
Ojo Asaju, a Civil Servant at Gwagwalada told NAN that most women preferred older men because of the emotional maturity and understanding they got from them.
"Some women believe that older men are more mature than the younger ones.
When they marry men that are younger or of their age, there seems to be lack of tolerance and understanding in the home, in view of this they go for older men.
Likewise, in the aspect of men, they love being respected by opposite sex, so they marry women that are younger than them; they feel the respect they want will be given,'' he said.
Henry Nwosu, a Civil Servant at Maraba said that one of the key factors that make some men prefer older partner was the need for someone that could be like a mother to them.
"Some men love to satisfy their most important unmet need, they want someone who will take proper care of them like their mother or a mother figure to them and because of this he gets attracted to older women.
This makes him feel special or superior to his peers. This feeling becomes stronger if this woman has a high status and because many old women have good careers their status is usually higher than the status of younger women.
Nwosu further stated that, "most young women are sassy and hard to tame, so to give respect to those that are just a little older than them becomes a problem," he said.
Mary Arinola, a student of the University of Abuja, Gwagwalada, said she has always loved men that were just a bit older than her.
"I really love men that are like three to four years older than me. I see older men as being authoritative and there is this kind of domineering spirit in them especially when they see that you are much younger than them.
When you marry a man that is a little older than you, you will understand him very well; you rock minds together, hang out, play as friends and even fight him when necessary without fear.
Actually, some ladies prefer men that are much older than them, let me say successful older men. They chose men who they think can offer resources and stability to them.
Some ladies look for benefiting relationships thereby going for rich men and extorting money from them.
The implication of this is that, most ladies become sexually unsatisfied and they start going after younger men outside in order to satisfy their sexual urge,'' she said.
Similarly, Emmanuelle Joseph, a student said that although much older men seemed to be more experienced, loving, caring which could hardly be done by younger men, ladies still took them for granted.
"I cherish couples with a slight age difference; they are agile, smart and cute. Older partners always feel insecure in their marriage as a result of this, they monitor their spouses.Younger men are really of great help when it comes to household chores, cooking and even babysitting which some older men will never do,'' she said.
Kingsley Chibike, a Business man at Kubwa told NAN that although he is still single, he would never go for a woman older than him.
"I love respect and I need someone I will be able to give orders to and she will obey without complaining. A woman that will see me like her father at the same time, her husband,'' he said.
Related posts
Subscribe
* You will receive the latest news and updates on your favorite celebrities!