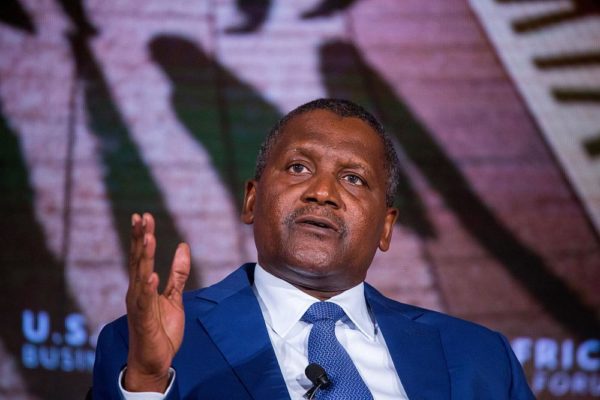 Chairman of Dangote Group, Aliko Dangote while receiving a team of business executives from Lagos Business School (LBS) on Saturday, said that the coalition of Northern youth who gave Igbos an ultimatum to leave the region before the 1st of October 2017, did so because they were unemployed.
The billionaire decried the ultimatum, referring to the coalition as irrelevant.
"Some guys who have no relevance and values came out to issue a warning that Igbo should leave the North. I am surprised everybody started talking about this nonsense. Why are we talking about it? Obviously, in a place where there is a lot of joblessness, it is expected that this kind of jobless people would come out with all sorts of anger.
"We understand the reasons why they are angry, but they cannot justify their action when they have decided not to work. They only issue senseless warning to keep themselves relevant," he said.
According to The Nation, the team from LBS visited his refinery and petrochemical projects in Ibeju-Lekki, Lagos, where they discussed unemployment in the country.
"What keeps me awake at nights is not really the enormity of business ideas running through my mind, but it is actually high rate of unemployment in the country. It is an eyesore and I think we have collective responsibility to solve this problem," he said.