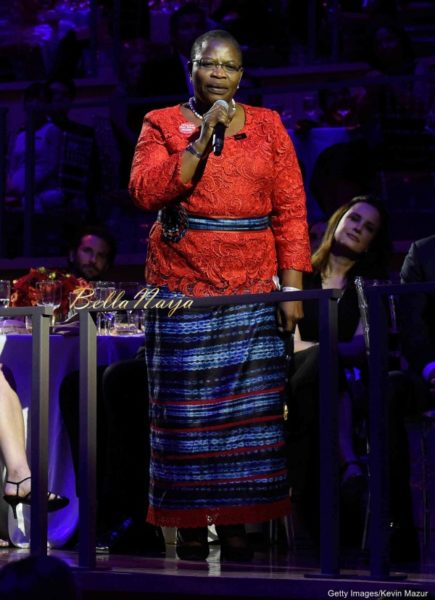 Former minister of education and "Bring Back Our Girls" activist, Oby Ezekwesili, has expressed confidence in President Obama's capacity to do more to rescue the Chibok girls, who were abducted by Boko Haram in April 2014.
Ezekwesili, who was named one of TIME Magazine's world's 100 most influential people, expressed this belief during the TIME 100 gala in New York City on Tuesday.
"If he could get Osama bin Laden, he could get our girls. It is time for someone as powerful as Barack Obama to compare the girls of Chibok to his own daughters. These girls are a symbol of our own message to girls, that they should be educated, that we would go beyond the call of duty for you," she said.
"There's absolutely nothing that the God I believe in cannot do," she said. "But the same God has given man and woman the power of choice. Whatever we choose to do, we can accomplish. Let's choose to bring our girls back, please?"