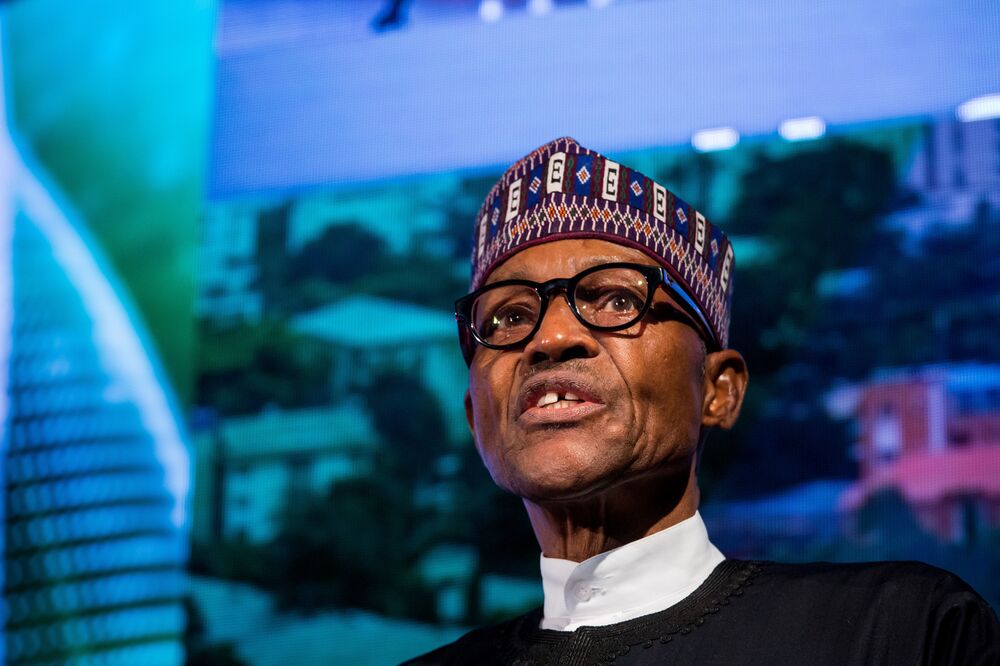 Nigerian President Muhammadu Buhari returned from more than three months of sick leave in London to a nation agitated by a sluggish economy, re-emerging ethnic tensions and resurgent attacks by Islamist militants in the northeast.
Buhari, who left Nigeria on May 7 for medical tests, arrived in the West African nation's capital, Abuja, on Saturday, and walked briskly to the airport building. He's scheduled to address the nation in a broadcast at 7 a.m. local time on Monday, the State House said in an emailed statement.
His return marked the end of the second prolonged visit this year by the 74-year-old head of Africa's biggest oil producer to the U.K. for treatment, after a seven-week stay between January and March. On both occasions, he handed over power to Vice President Yemi Osinbajo. The nature of the illness hasn't been disclosed.
The president is "fully recovered, fired up and ready to lead," Foreign Affairs Minister Geoffrey Onyeama said on Twitter.
While Nigerian officials had said there was no cause for alarm, Buhari's absence fueled concern about his ability to rule the nation, whose economy contracted in 2016 for the first time since 1991 amid low revenue from crude exports. Coup rumors surfaced in May when Army Chief of Staff Tukur Buratai said he'd received information about individuals approaching soldiers and officers to discuss a plot. The armed forces dismissed new speculation last month that there was a conspiracy to topple the government.
Islamist Militants
"Things haven't really moved forward; it's like his government has been laid back since his absence," he said by phone. "But again, it's only hope, because even when he was here, he was very slow at doing things."
A former military ruler, Buhari scored an election victory in 2015 that marked the first time the opposition had ousted a ruling party by a vote in Africa's most populous nation. Nigeria has had six successful coups and several failed putsches since independence from the U.K. in 1960. Democracy returned in 1999, when former general Olusegun Obasanjo was elected president.
"The challenges before President Muhammadu Buhari are about the issues of
economy, security in the northeast and the agitation of some people to break away," Mohammed Garba, the information commissioner of the northern state of Kano, said phone. "I am glad that when some governors visited him he said he is aware of the problems and we believe he is capable to address them."
Civic Protests
With Nigeria roughly split between a mostly Muslim north and a predominantly Christian south, there's been an unwritten agreement among the political elite to rotate the presidency. The prospect of Vice President Osinbajo, a 60-year-old Christian, serving out the remaining two years of Buhari's term should he not be able to continue in office, could stoke sectarian tension.
Some Nigerian civic groups led protests in Abuja early this month, demanding that Buhari either return to resume his work, or resign, saying his absence had slowed government business.
"Nigeria is a fragile state with religious and ethnic divides," Adebayo Raphael, co-convener of the "Resume Or Resign" movement, which organized protests since Aug. 7, said by phone. "Buhari's absence was causing a lot of tension, and it was going to a bad place."