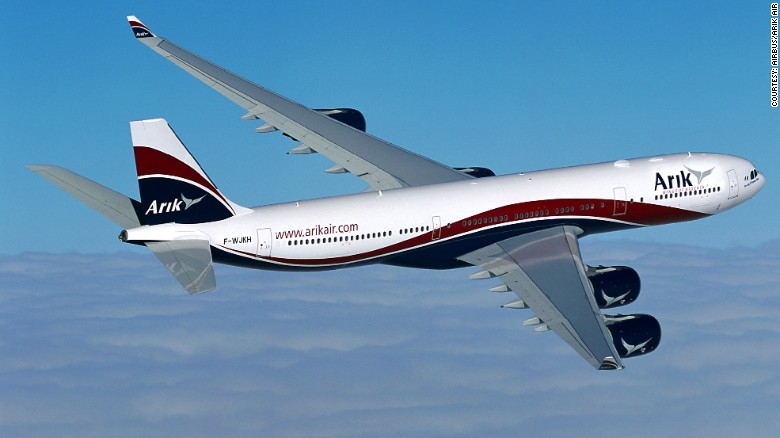 Arik Air has endured a series of crises but could soon be under new management
Nigeria's leading airline could soon be under new management.
Ethiopian Airlines has submitted a formal offer to take charge of troubled carrier Arik Air, which accounts for more than half of Nigerian air passenger traffic, according to
official statistics
.
"We have outlined our terms and conditions to the Nigerian government and we are waiting to see if they agree," Esayas WoldeMariam, Ethiopian's managing director of international services, told CNN. "We are capable and desirous of handling the airline."
WoldeMariam did not specify details of the offer, but added that he expects to face competition for Arik from international airlines.
Nigeria's Ministry of Aviation did not respond to a request for comment but Godfrey Odudigbo, minister plenipotentiary at the Nigerian embassy in Addis Ababa, said that negotiations over Arik could be concluded by the end of the year.