Aliko Dangote Shares Exclusive Tips on Starting Small and Growing Strong
Pringuus, 3 years ago
0
6 min

read
206
The President/Chief Executive Officer of Dangote Group, Aliko Dangote, takes the YouWiN!Connect Academy stage this week with an article on "Starting Small":
I have always had a passion for business. As a child, I remember trading in confectioneries amongst my classmates. As I grew older, I gathered business experience working with my uncle who was a successful businessman and the one who gave me a loan to start out early. I paid back the loan in three months.
We started out as a small trading firm in 1977, initially focused on rice, sugar, cement and other foodstuff. We have grown from commodity trading into core manufacturing with a portfolio of investments across Africa. The recent addition being a fertilizer and petrochemical complex and, a refinery and gas pipeline capable of generating 12,000 megawatts.
Africa offers immense business opportunities for entrepreneurs. However, success doesn't present itself on a platter. Success is deliberate and does not happen overnight. While it is humbling to know a lot of people aspire to be like us, it took us over 30 years to get to where we are today.
To build a successful sustainable business, you must start small, dream big and be passionate. In the journey of entrepreneurship, tenacity of purpose is supreme.
Our evolution from commodity trading into manufacturing was not smooth sailing; we have had to deal with issues that could have crippled us including power generation and inconsistency in government policies.
As an entrepreneur operating in this environment, you have to be tough and constantly innovate to solve problems. You also need to have a thorough understanding of the business you are into. Never go into a business that you do not have a comprehensive knowledge of.
Business funding is also an area in which I believe our financial institutions and the government can come to the aid of SMEs by making available single-digit interest rate with a longer re-payment period. In addition, the government should empower the Small and Medium Enterprises Development Agency of Nigeria (SMEDAN) to enable it to be more responsive to the needs of SMEs in the country.
Africa is the world's best-kept secret in terms of the attractive returns on investment that it offers investors. We have a large market. We have the natural resources, and we have the will to succeed.
All we need is a push to keep us moving.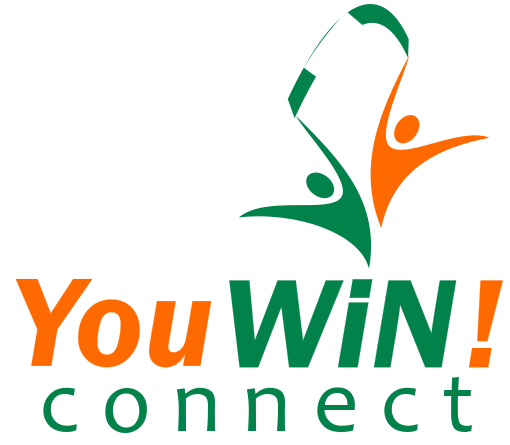 Business Story
Trained Accountant Makes Waves As Fashion Designer
After years of trying to find her groove, Bino Evanere, an accountant, is making waves in fashion designing
Even when I tried to balance my records in the office as an accountant, I was always thinking fashion. I didn't just want to make clothes, I wanted to be fulfilled."
Business brief:
Launched 2014
Website: www.instagram.com/bivano_couture
Bino Evanere had spent three years studying Accounting at Ahmadu Bello University, Zaria, before she made up her mind that she really didn't want to become an accountant.
Her detour could have taken a longer time because Bino's parents wanted her to study Pharmacy, which would have taken her six years to complete. She would still have found, at the end of it, that she didn't want to become a pharmacist.
"I have always loved sewing and making dresses," she said. "I learnt sewing between 1995 and 1997, even before I went to the university. But my parents would not even hear of it. All they wanted was for me to become a pharmacist."
Fate intervened. In her school certificate examination, she failed Chemistry, a compulsory subject for studying Pharmacy. But her parents didn't relent. They pressed her to study their next "ideal" course: Accounting.
She did, of course, and endured it for three years. It even seemed, for a brief period, that she was going to like Accounting, after all. After her National Youth Service Corps, she took a job with a private firm where she worked as an accounts officer for five years.
However, her mind kept drifting back to sewing, her first love. She recalled: "Even when I tried to balance my books in the office as an accountant, I was always thinking fashion. I didn't just want to make clothes, I wanted to be fulfilled."
She also knew that fashion was evolving. It's certainly more complicated today than the needle-and-thread business of her childhood fantasy. Yet, she was determined to pursue it, and she decided to start by upgrading her knowledge.
"One of the things I considered was to go back to a fashion school but I did not even have enough funds. I started asking people and checking the Internet for solutions", Bino said.
She eventually settled for a six-month course at the Women Development Centre, Central Area, Abuja, and set up shop even before she completed her training.
Her husband has been one of her biggest supporters. With a small loan from him and a microfinance bank, Bino bought her first set of sewing machines and other tools, and also rented a small shop at Suite B15 Lifewill Plaza workstation in Gwagwalada.
She said, "My accounting knowledge has not been wasted. It has made me smarter in checking my numbers and keeping my records as well, but sewing is where my heart has always been."
Her clientele includes 25 high-end customers monthly. With five workers on her pay roll, she made a turnover of N1.5m in the first year and N2.5m in the second year.
How has Bino been able to keep her clients through difficult times and in the current recession? She said, "I listen to them, which is not very common in many businesses that I know. In Biavano Couture, we understand this. We also have a strong sense of our customers' lifestyles and tastes and make valuable suggestions to them from time to time. Our customer service is second to none. We're doing a lot with local fabrics and we don't need to spend big to get value."
Bino has also used social media to improve her client base. Due to cost and capacity constraints, she has no immediate plans to add online shopping as an option for her clients.
Her advice to aspiring entrepreneurs is, "If you don't start small, you might never start at all," she said.
******
Follow the Honourable Minister of Finance on Twitter:Twitter.com/HMKemiAdeosun
Follow the Honourable Minister of Finance on Facebook:Facebook.com/HMKemiAdeosun
Follow the Ministry of Finance on Twitter: Twitter.com/FinMinNigeria
Follow YouWiN!Connect on Twitter: Twitter.com/YouWiNConnectNg
YouWiN!Connect website: https://www.youwinconnect.org.ng/"
________________________________________________________________
Related posts
Subscribe
* You will receive the latest news and updates on your favorite celebrities!