Many sources are reporting that a Senator in APC, Aisha Jummai Al-Hassan is leading the race in Taraba.
This will make her the first elected female Governor in Nigeria's history!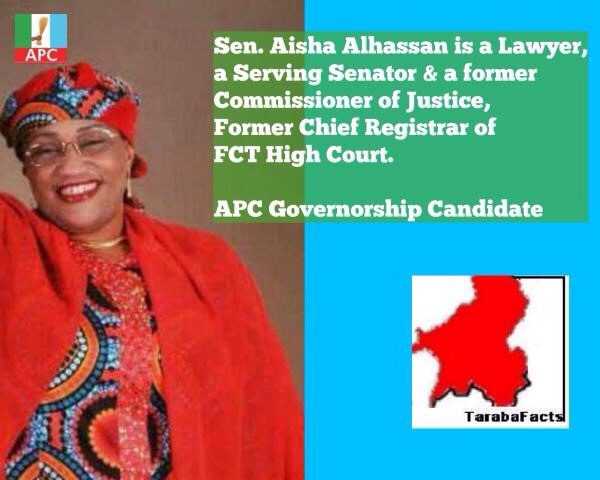 She's a lawyer and was Commissioner for Justice as well as a Former Chief Registrar of the FCT High Court.
Although the state voted PDP for President, it seems they went with APC for Governor, if these circulating reports are true.
Now we're looking forward to the election announcements even more.Hopefully they aren't stretched out over two nail-biting days like the last one.